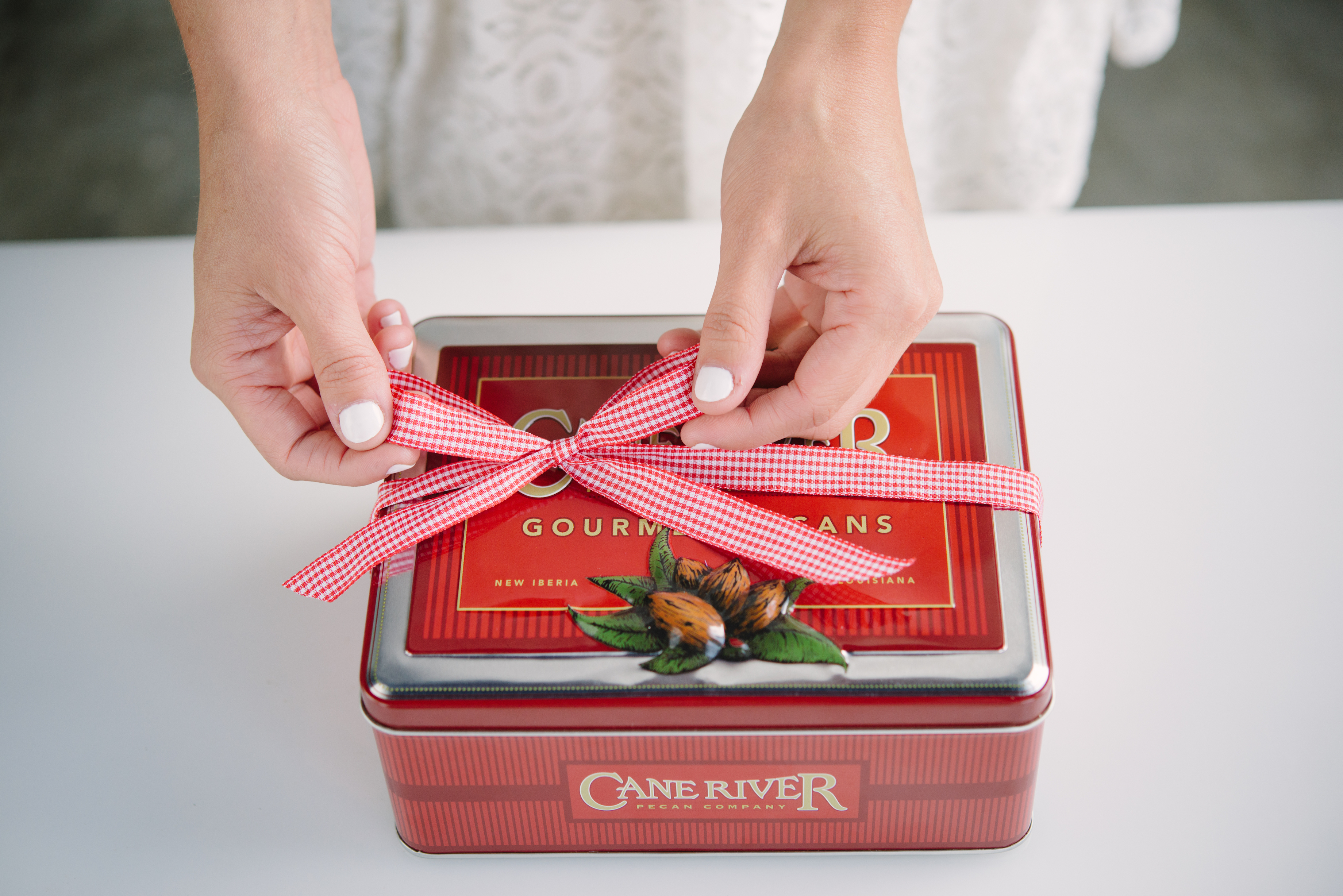 Cajun, Creole or transplant, Louisianans revere food as a powerful staple that unites family, strengthens friendships and forms new bonds. We serve our best because we understand that life's most basic necessity is also one of life's greatest pleasures. Cane River Pecan Company specializes in helping people express their gratitude through personal and corporate gifting, but a number of other Louisiana-based companies do as well. Order a ready-made box or basket, or choose from several purveyors to craft a custom creation. Whether you're local to Louisiana or a business based abroad, gifts rich in culture and taste are appreciated across the board.
Seasoning Blends and Sauces
Distinctive Louisiana cuisine is unmistakable because of the unique balance of spices fusing with fiery or sweet. Based in Baton Rouge, Red Stick Spice Company markets amazing, hand-selected combinations of spices, rubs, barbecue sauces, vinegars, olive oils, teas and Louisiana products. They also have an incredible selection of gift boxes, or you can order individual favorites online.
Another Louisiana favorite is the McIlhenny Company's TABASCO. Headquartered on Avery Island, it's become an unmistakable Louisiana trademark. You can order any or all of your favorites on their website, from personalized 1-gallon jugs of original red to wine corks, tee shirts, posters or gift sets small to gargantuan.
Also offering the flavors of southern Louisiana, Jack Miller's Sauces & Seasonings has "the barbecue sauce with a Cajun accent" as well as Cajun seasonings, cocktail sauce, basting mops and complete gift sets.
A Baton Rouge institution, Louisiana Fish Fry serves individual tastes as well as group or corporate gifting needs. Lists of available products include batters and coatings, seafood boils, sauces and marinades, entrees and rice mixes, spices and seasonings, novelties and gift sets. They offer ready-made baskets, gift boxes and single products.
Beverages
Louisiana has a long history of coffee and coffee-chicory blends. Companies like PJ's Coffee and Community Coffee design gourmet gift arrangements of regular favorites, including those flavored, hard-to-find roasts. Café du Monde adds beignet mixes, mugs and apparel to their assortment. You can also order individual selections from French Market Coffee.
For soda aficionados, send them a case of Swamp Pop Premium Sugar Cane Soda. With six flavors to choose from – their original satsuma fizz, noble cane cola, praline cream soda, Ponchatoula pop rouge, Jean Lafitte ginger ale and filé root beer – you'll give the gift of a distinctly Lafayette creation made from pure cane sugar.
Citrus
Grown along Louisiana's southern and coastal climes, satsuma oranges are a seasonal treat. The Simon Citrus Farm near Leroy raises Louisiana mandarins, shipping gift boxes mid-October to mid-December. Ben & Ben Becnel Inc. grows satsumas and other citrus in Plaquemines Parish along the Mississippi and ships them throughout the country.
For organic citrus, Isabelle's Orange Orchard in New Orleans uses no fertilizers or chemicals. You can join her mailing list to receive seasonal updates on availability, starting with limes. Isabelle's was featured in a SAVEUR Magazine video focusing on life in southern Louisiana.
Jelly
In 2003, Louisiana designated mayhaw jelly and Louisiana sugar cane jelly as its state jellies. A number of Louisiana companies produce mayhaw, sugar cane and all sorts of other jelly favorites. Out of Ponchatoula, Berry Town Produce sells full assortments and arrangements, from boxes of mayhaw or "pepperland" jelly to fruit jams, tubs with local wines, mixes, sauces and goodies.
Louisiana Sweet is an enterprise from "two old guys" in Lafayette who "started a pepper jam and jelly business." They specialize in eight notable flavors – mayhaw, satsuma, fig, muscadine, persimmon, blueberry, blackberry and cranberry – each with pepper and non-pepper options and available in gift boxes of three.
The Ole Homestead Jelly in Gilbert offers 48 flavors of jams, jellies, syrups and pickles as well as candied jalapenos. In August 2006, Rachel Ray Every Day named Ole Homestead's five-pepper jelly the very best pepper jelly. Nevertheless, their top-selling item is crawfish jelly. Check out their online catalog; they have no minimum – or maximum – order limit.
Snacks
Louisiana companies even have snacks covered. Operating out of Gramercy, Zapp's Potato Chips are thick-sliced kettle-cooked chips with "a louder crunch and a heartier potato taste." You can order singles or in bulk, choosing cases of flavors or custom-selecting samplers from Voodoo, Cajun Dill Gator-Tators or five others.
"The Big Cheese of New Orleans," Elmer's CheeWees has been making cheese curls for five generations. They have at least five flavors of CheeWees plus popcorn and peanuts. Their website lists all sorts of goodie combinations, from samplers to cases, as well as CheeWees tees.
King Cakes
A number of companies craft king cakes, but King Cakes from Manny Randazzo has been baking them for more than 50 years. They start in the fall with Halloween king cakes and work their way through the following holidays. They're one of the few equipped to handle large corporate orders, stating that "typical bulk orders range from a few hundred to 4,000 and more" and that "93% of our corporate clients place multiple bulk orders year after year!"
Sausage and Crawfish
A little more difficult but a sure hit are Louisiana specialty sausages like boudin and andouille, crawfish etouffee, or shrimp and crab pies. Perishables come with some shipping challenges, but most companies request just 5 pounds in orders: Comeaux's Authentic Products of Louisiana and Poche's Market Restaurant & Smokehouse, for starters. Jacob's World Famous Andouille & Sausage won't ship andouille, but you can order boudin, smoked sausage snack sticks, beef jerky and bacon. If you live near LaPlace, you can purchase andouille on location.
Pecans and Much More
Of course, we end our list with Cane River Pecan Company. We specialize in both personal and corporate gifting with our wide variety of delectable options that are sure to please anyone on your list. Based in New Iberia, Louisiana, we're fully staffed with in-house gifting professionals who can help you design the perfect custom tin using your logo or artwork. From mammoth pecan tins to melt-in-your-mouth pralines, we have every pecan choice to wow any recipient; if you check out "Our Featured Chef" tab, you'll see how award-winning Louisiana chefs are using pecans to add quality to signature dishes.
Keeping your business ahead of the curve means developing strong relationships — and lots of them. From clients and customers to business partners, vendors, employees and more, your list of vital players is ever growing and increasingly harder to handle. With professional gifting tips and industry insights, Cane River Pecan Company is here to help.