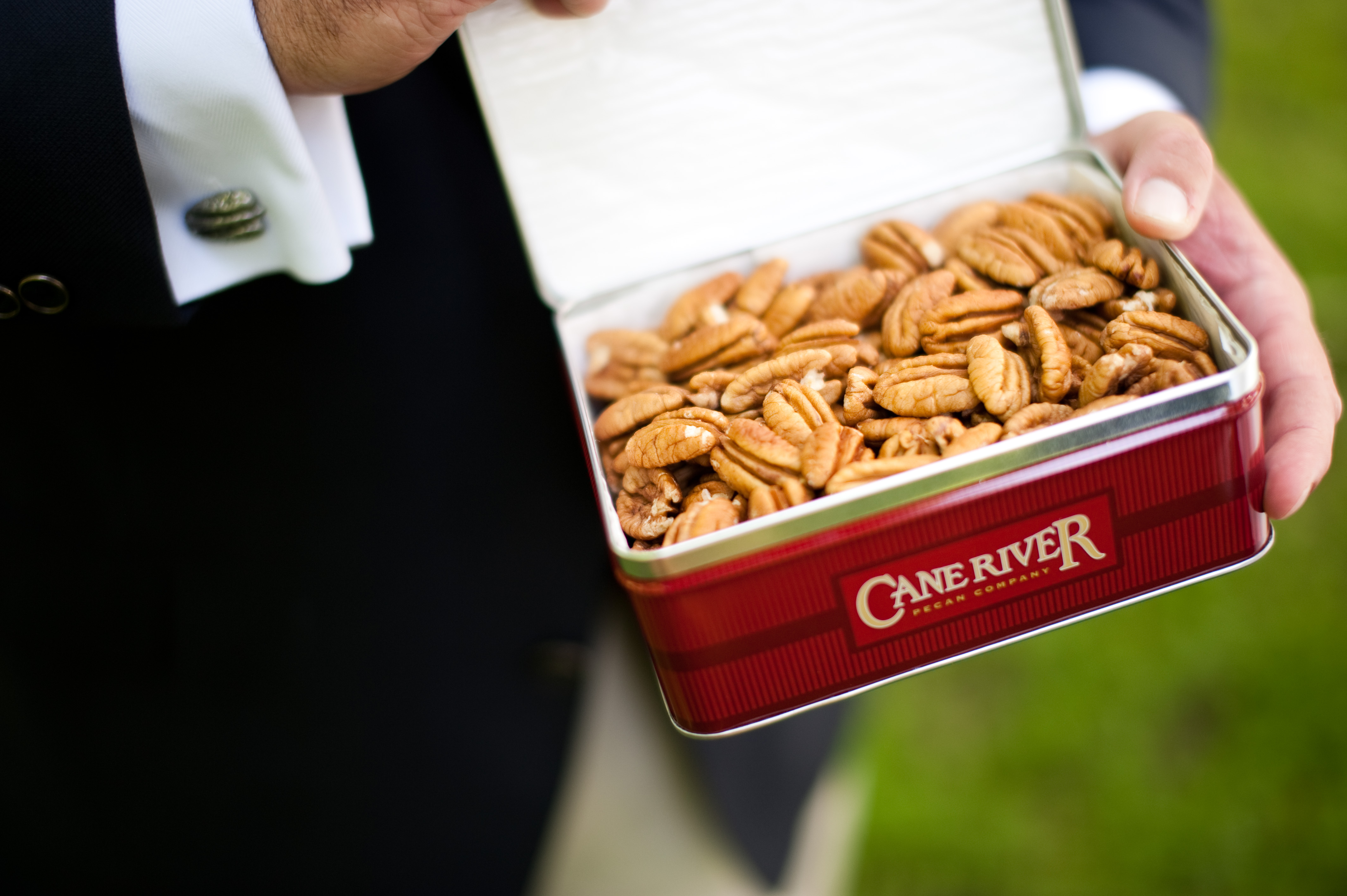 While we think professional holidays deserve full recognition (translation: a full day of recreation or vacation), in reality, they're usually limited to simple observances. Fortunately, that makes an unexpected thank you from the boss that much sweeter. If you'd like to reward the people who make your business successful, we're ready to help!
Employee Appreciation Day – Celebrated the first Friday in March, Employee Appreciation Day has been recognizing that good workers are hard to find since 1995. While giving the whole day off might be excessive, offering 59 minutes at the end of the day, plus a mid-afternoon pick-me-up or something to share with family might be more feasible.
Our Pick – Cane River Pecan Smoked Sugar in a Jar. It's a decadent addition to coffee, morning oatmeal or buttered toast.
Administrative Professionals Week – Celebrated the entire last week in April, the work week's big day is Wednesday, Administrative Professionals Day. In 1952, the U.S. Commerce Department and office supply manufacturers began honoring the administrative wizards so essential to just about every company's mission. Their ability to seamlessly increase the value of everyone's time alone deserves an acknowledgement.
Our Pick – Custom Corporate Gift Box With Clementine Tin. Remember that everyone stops by their desks, so give plenty to share and something to keep.
Take Your Child to Work Day – Celebrated the fourth Thursday in April, this one allows young people to experience how parents earn their living. It's also a prime opportunity for employers to reinforce a positive work ethic in both the parents and their kids—future workers. Make them feel welcome with a light lunch and the perfect sweet finish.
Our Pick – Cane River Chocolate Chunk Pecan Cookies. Spread some generous trays, and savor the excitement!
National Doctors' Day – Celebrated on the 30th of March, National Doctors' Day was signed into law in 1991 to recognize physicians and their important contributions to society. Due to the nature of their work, doctors often work long hours and may miss holidays guaranteed to other professionals. Celebrate their strong work ethic with a gift they can enjoy both on and off the clock.
Our Pick – Cane River Pecan Trio Assortment. A delicious pecan trifecta neatly nestled into our signature Cane River tin that's sure to satisfy any doctor on the go.
National Boss' Day – Celebrated Oct. 16, Boss' Day recognizes the people who drive company success through outstanding leadership in the office. Gallup recently reported that workers leave managers, not jobs; trustworthy leaders who value their staff and provide constructive direction on a daily basis deserve recognition. Reward them with tasty treats to share with their entire team. Meanwhile, don't forget your vital shareholders and board members, whose trust keeps your doors open.
Our Pick – Cane River Build a Box. A custom selection that allows you to pick a little something for everyone, and pack it all in one of our impressive boxes.
National Wear Red Day – Celebrated the first Friday in February, Wear Red Day focuses attention on heart health, the body's foundation. In 2014, health insurance averaged $10,717 per worker, with employers paying three-quarters of that figure. Use Wear Red Day to encourage healthy lifestyles. Pecans are a protein-rich source for potassium, calcium, iron, magnesium, energizing vitamin B-6 and healthful monounsaturated fats. Schedule an organized fitness walk, with a healthy treat at the finish.
Our Pick – Cane River Elliott Pecan Bag. Nothing is better than small-but-mighty pecans perfectly roasted for melt-in-your-mouth goodness.
Cane River Pecan Company
We hope our handful of ideas helps to revitalize your gifting strategy. Saying thank you builds and maintains meaningful professional relationships with employees, colleagues, vendors and investors—even when it's something modest. Here at Cane River Pecan Company, our knowledgeable gifting experts are ready to help you design the perfect custom corporate gift. You can contact us online, or call our Personalized Gift and Customer Service Hotline at 1-800-692-3109. We specialize in special—just what you need to thank the irreplaceable people who make your business grow.
Want to learn more about how to select amazing corporate gifts? Download our full guide below!

Keeping your business ahead of the curve means developing strong relationships — and lots of them. From clients and customers to business partners, vendors, employees and more, your list of vital players is ever growing and increasingly harder to handle. With professional gifting tips and industry insights, Cane River Pecan Company is here to help.