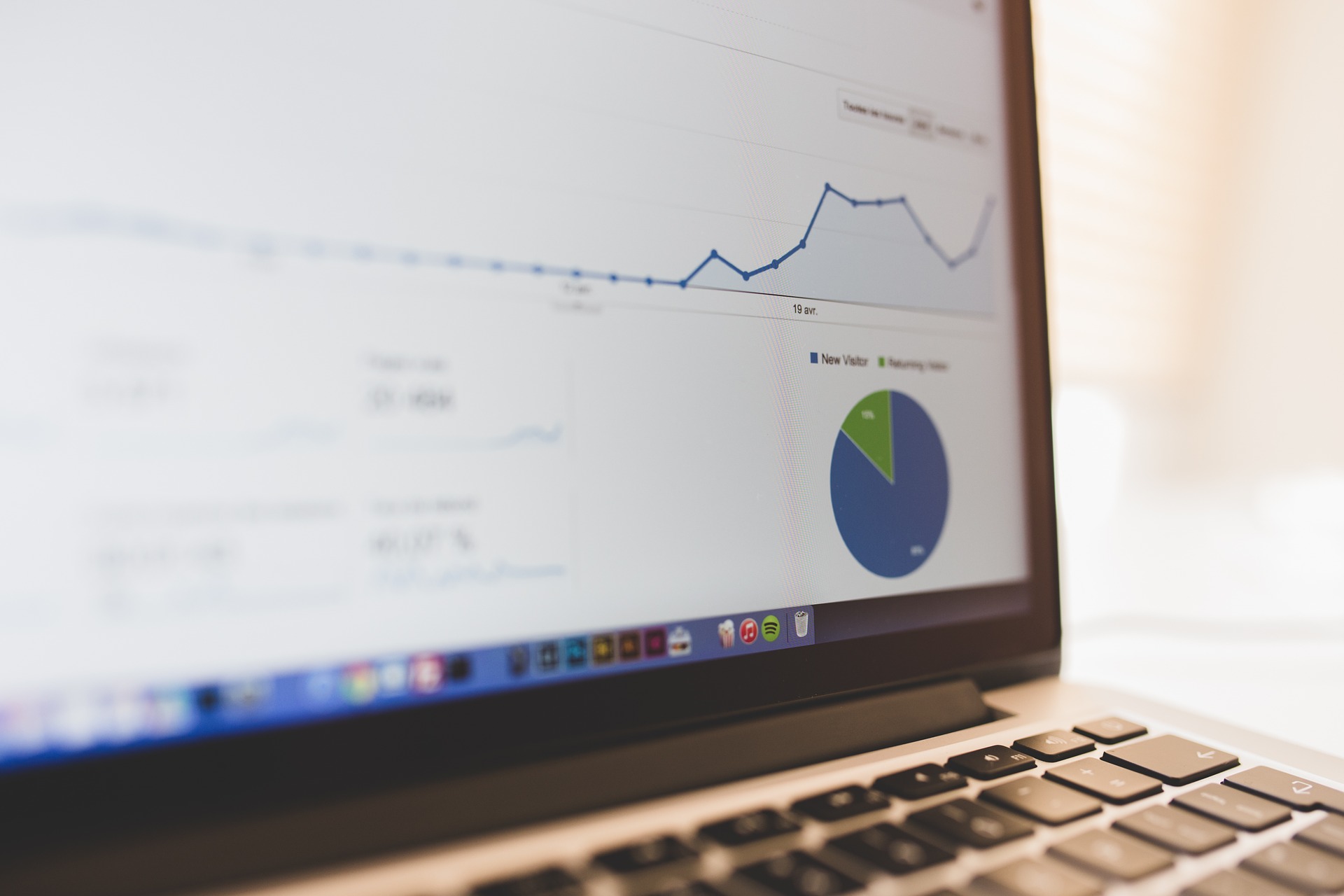 Intangible Assessment?
Profitability comes down to assessing the return on investment (ROI) of every business metric, and corporate gift giving is no exception. In fact, as entrepreneurs and corporations alike focus on making less count for more, client gifts – and the anticipated resulting client retention – increasingly undergo piercing scrutiny. While ROI is often seemingly intangible, the four conventional standards for recognition of revenue still apply:
Collection probability.

Completed delivery.

Evidence of an arrangement.

Determined price.
Loosely translated, these four provide a lens to clarify the relationships you have with clients, suppliers, employees, banks and even shareholders – and the worth of strengthening or maintaining them through gifts.
1. Collection Probability
A primary mandate in marketing is to target efforts and resources; understand your market, and allocate resources to the greatest benefit. Collection probability addresses the who of the gifting equation in that, if you're uncertain of a sale, then you can't count the revenue you anticipate from it. The same goes to a great degree with the investment you put forth with a corporate gift.
Ethics demand that gifts remain simple gestures of regard and steer well clear of the slippery slope of quid pro quo. What you can do, however, is carefully consider the individuals who help to make your business a success and acknowledge those contributions. Who are the decision makers, and who are their gatekeepers, the people who often smooth your path to them? Who are your loyal, regular or high-value customers, and who shows certain promise of becoming an essential part of your network? In evaluating corporate gifting practices, collection probability is the analytical assessment of how you're allocating resources in building your collaborative chain, from cradle to grave.
2. Completed Delivery
For recognition of revenue, the rules of completed delivery dictate that the buyer must have accepted the goods and all the risks inherent in ownership. For gifting, that acknowledgement of receipt may be a quick mention and thank you during a phone call, an email or text, a handwritten note or a return of the favor. Your recipient should acknowledge your regard in some way that lets you know that your gift was on target.
Keep in mind that some companies and industries regulate gifts. A modest gift is more welcome than a hefty one that must be returned or that imbalances a relationship. It also allows you to recognize more people, and realizing how much recipients appreciate recognition can be startling. In a Harvard Business Review article titled "Why Appreciation Matters So Much," author Tony Schwartz stated that "there may be nothing more precious than the feeling that we truly matter — that we contribute unique value to the whole, and that we're recognized for it." Schwartz added that worldwide studies confirm that the single-highest driver of engagement is whether workers feel that managers are genuinely interested in their well-being. Clients can't help but feel similarly. In gifting, if your expression is authentic, your recipients will be engaged.
3. Evidence of an Arrangement
In accounting, evidence of an arrangement requires that an authentic agreement must exist, complete with a past, present and future promising additional transactions and continuing loyalty. Definitions caution that the transfer of goods or services solely for demonstration, with no obligation to pay for the received items, does not qualify. In assessing your gifting strategies, evidence of arrangement translates into one question: Who consistently invests skin in your game?
In an article titled "From Your Bank to Vendors: Evaluating Your Financial Partners," author Steph Weber breaks out the keepers. The people your business depends on the most are the ones who:
Meet with you often or regularly – often proactively.

Respond to your needs with flexibility.

Offer creative solutions to problems.

Provide high-quality services or goods that allow you to succeed and help you improve.

Act in your best interest as well as their own.
If gifting is not yielding the results you want, the partner – not the gift – may merit a reassessment.
4. Determined Price
For revenue, if the price is determined, then the sale is complete, with no cancellations or contingencies. Determined price confers certainty and stability on a transaction, implying reliability for future security. As you look at your corporate gifting program in the context of business relations, determined price takes the form of consistency and integrity. In short, are you rewarding the people who repeatedly stand by their word?
Decisions on whether to maintain or change terms are the underpinnings of your level of success, regardless of whether they're attributable to customers, vendors, suppliers, colleagues, or even employees. Consistency and reliability determine whether you can submit contracts and bids on time or must recalculate, miss deadlines or absorb an unanticipated financial loss. They can determine whether you – and your customers – will be happy with a product or service or must settle for something less. Even for customers, assess who regularly supports you. According to the National Retail Federation, in 2014, as much as half of the $248 billion in returned merchandise was a total loss. In that context of $124 billion, your most valuable client isn't a one-time mega-sale fraught with complications but the solid, regular customer who vouches for you in a referral, the gift that continues to give.
Quality Contact Matters
If you're still debating the worth of corporate gift giving or client gifts in particular, consider that quality contact matters more than ever. Caught amid the electronic grip of technology – hundreds of e-mails, video pop-ups, landing pages, ads and texts all pinging for attention on desktops, laptops, tablets and smartphones – consumers are overwhelmed:
A McKinsey report examining tech companies found that too much contact – especially e-mails and phone calls – was the top destructive sales behavior.

A 3-year study published in the Journal of Marketing titled "Enough is Enough: The Fine Line in Executing Multichannel Relational Communication" placed customer tolerance for phone calls at three and e-mails at four.
While marketing that places demands upon recipients is decidedly counterproductive, regular authentic recognition of an individual's relevance to an organization has indisputable value, especially for client retention. Even credit card companies – professionals in customer appreciation— recognize a thank you's worth through exclusive loyalty, bonus and rewards programs that are so in-demand that even the highest-profile websites regularly post which ones currently offer the best perks. The message is clear. Whether in personal relationships or business alliances, when people believe that they matter, they make certain that they do.
Gifting for Client Retention
Cane River Pecan Company believes so deeply in celebrating, recognizing and appreciating the people who matter that we specialize in corporate gift giving for any holiday, occasion or event. With a wide selection of customizable tins and personalized packaging, our experienced gifting specialists and designers can help you select or create truly memorable, remarkable – and tasty – expressions of gratitude. From mammoth pecans layered in melt-in-your-mouth chocolate to delicate, signature pralines or other specialties, we can package and ship your custom selections to those valuable and loyal people who ensure your continuing success. We have something for everyone and anyone, and we always guarantee the quality of our Louisiana pecans, their freshness and your satisfaction. Tour our website, and discover your options. We're always here to help – serving you with integrity and consistency – because we want to be a vital part of your business family, too.
Want to learn more about effective corporate gifting? Explore the origins and techniques of this southern practice by downloading our complete guide below! 

Keeping your business ahead of the curve means developing strong relationships — and lots of them. From clients and customers to business partners, vendors, employees and more, your list of vital players is ever growing and increasingly harder to handle. With professional gifting tips and industry insights, Cane River Pecan Company is here to help.