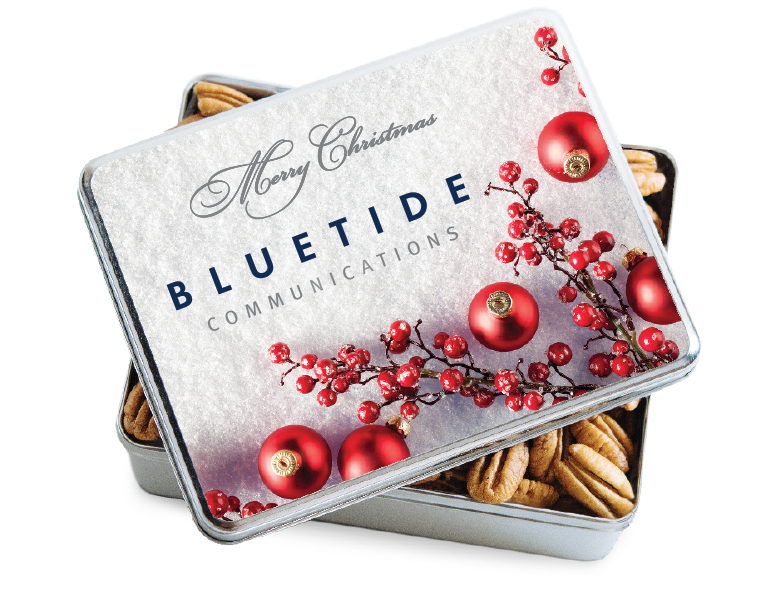 A great corporate gift delights your customers and reinforces your company's values. A veggie-burger producer most likely isn't going to send steaks to its customers, and you shouldn't send a gift that's at odds with your brand either.
Here's how to ensure you deliver the right message with your next corporate gift.
Apply Your Logo Tastefully
The most obvious way to brand your gifts is to include your logo, but you need to do it properly.
Your branding should be subtle, says Sharon-Frances Moore, a business etiquette expert and founder of New York City-based Shances. Aim to leave a subliminal impression by applying your logo tastefully on something the recipient will keep. For example, if you're sending food, have it packaged in a reusable tin that's nice enough to keep; your logo on it will be a constant reminder of your company.
And sometimes the secret to success might be hiding your logo. Moore shared the example of a company that gave nice leather jackets to some of its clients. Instead of plastering the logo across the back, they placed it on the lining near the inside pocket so only the wearer was likely to see it.
Find Creative Ways to Express Your Brand
Everything can be used to express your brand if you want, Moore says. For example, she says a filmmaker in the days of 35mm film would send thank-you notes rolled up in plastic film tubes.
Don't Feel Obligated to Be Literal   
Your gift doesn't have to bear your logo to project a positive image of your company. It's also perfectly fine to choose something that will simply delight your customers and remind them how much they like working with you.
For example, Zollinger & Colvin Financial Group of Raymond James in Baton Rouge, Louisiana, sends its clients batches of our tasty pecans every Christmas.
The pecans intentionally have nothing to do with the financial industry says Matt Colvin, a partner in the firm. "We don't want our clients to think that's the only way we perceive them. We see them as friends," he says.
Want to learn more about how to select amazing corporate gifts? Download our full guide below!

Keeping your business ahead of the curve means developing strong relationships — and lots of them. From clients and customers to business partners, vendors, employees and more, your list of vital players is ever growing and increasingly harder to handle. With professional gifting tips and industry insights, Cane River Pecan Company is here to help.