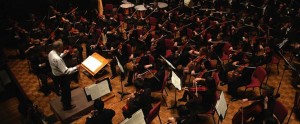 One of the main reasons our pecan company has flourished over the past few decades is due in large part to our supportive community here in Acadiana and specifically our home town of New Iberia, Louisiana.  We cannot begin to tell you how many of our customers are local and loyal and work as brand ambassadors for our products and services.  We are sincerely humbled when we think of the local oil and gas companies, commercial banks, healthcare professionals, wealth advisors, contractors, engineers, law firms, insurance groups and more who patronize our company year in and year out to provide their clients, customers and employees with gourmet pecan gifts from our company.  And of course we cannot begin to forget the scores of consumers who come to us for their pecan needs to include in every holiday dish imaginable or want the chance to ship a bit of "home" to every corner of this big world we live in.  We are blessed and extremely thankful to our base of local customers.
With that in mind we have looked over the past few years for a community event that we can support.  We wanted to participate in an event that included as much of the community as possible.  And we wanted to share in an event that celebrated our time of the year – the holidays; the time of year that we conduct over 90% of our annual business.
Last summer we were approached by a local organization called the Iberia Cultural Resources Association.  It is a little known non-for-profit organization in our community that works on cultural affairs and ideas like free community concerts, brass plaques noting historical buildings and a lecture series on topics that range from the arts to gourmet cuisine to architecture.  It is a wonderful organization that recognizes and embraces the past and opens their arms to cultural events of the future.  We decided this organization was a good fit for us.
One of the major events that the Iberia Cultural Resources Association presents is a concert series consisting of four free symphony concerts each year.  Working closely with the Acadiana Symphony Orchestra in Lafayette, Louisiana, they roll out the free concerts for the public to enjoy.  One of these concerts is their signature "Sounds of the Season" Christmas presentation.  It is a concert worthy of being performed any big city in America.  Nearly 75 tuxedo-clad musicians carefully arrange themselves on the altar of St. Peters Church, while Conductor Mariusz Smolij and his soprano soloist bring the crowd to a hush.  For the next two hours everyone in attendance is transported to a beautiful candle-lite Christmas evening.  In our opinion there is hardly a better way to bring in the season!  It is the holidays at their finest.  And it's completely free to our community.
We are not a large company, so I had to personally ask some other local corporate leaders to help assist with the underwriting, but we did our part.  And for that, I was very proud sitting in the audience that day.  Our participation is also a reflection of all the employees that contribute to our success year in and year out.  In a very small way, we felt like we played a part in giving back to our community.
Thank you New Iberia – it was our pleasure.
Keeping your business ahead of the curve means developing strong relationships — and lots of them. From clients and customers to business partners, vendors, employees and more, your list of vital players is ever growing and increasingly harder to handle. With professional gifting tips and industry insights, Cane River Pecan Company is here to help.