Master Your Sales Cycle through Corporate Gifting
Download the e-book today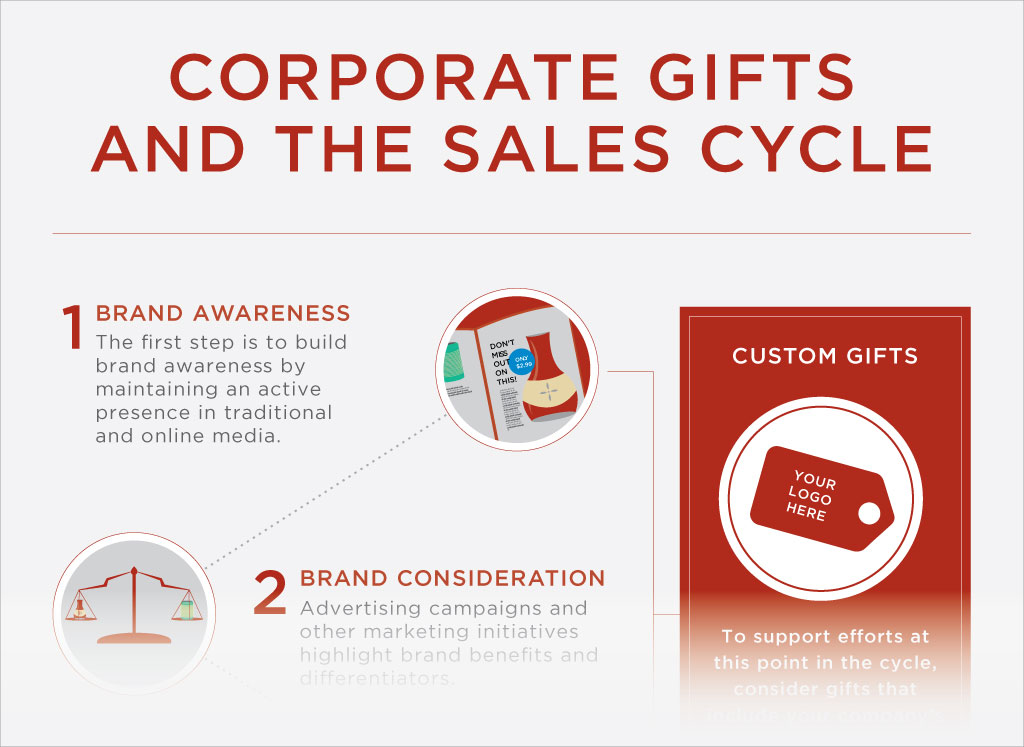 Master Your Sales Cycle through Corporate Gifting
While no two products are the same, almost all follow the same cyclical marketing and sales pattern. A "sales cycle" is one of the best tools in any business's arsenal. It identifies several strategic points in the buyer's journey where gift giving will be most effective, helping make your money stretch and your results worthwhile.
By using corporate gifting at these strategic points, you will be able to:
Enhance your brand awareness
Cultivate customer loyalty
Maximize your corporate gifting budget's potential
For a step-by-step walkthrough of key sales cycle stages and how to best incorporate gifting, download our Sales Cycle Infographic today!